---
RE: New Grim Reaper Death Thread - TigerBlue4Ever - 07-13-2021 06:48 AM


(06-11-2021 03:12 PM)

GoodOwl Wrote:

Jim Fassel

(August 31, 1949 – June 7, 2021) was an American college and professional football player and coach. He was the head coach of the New York Giants of the National Football League (NFL) from 1997 to 2003. He was offensive coordinator of other NFL teams, and as head coach, general manager, and president of the Las Vegas Locomotives of the United Football League. He played for the Bears, Chargers and Oilers in 1972 in the NFL. Fassel died at age 71 of a heart attack on June 7, 2021 in Las Vegas, Nevada.



He could be related to Robin Williams.


---
RE: New Grim Reaper Death Thread - TigerBlue4Ever - 07-13-2021 06:56 AM


(06-14-2021 12:12 AM)

GoodOwl Wrote: Will he hear angels a'singin'...or banjo playin'?



Ned Thomas Beatty

(July 6, 1937 – June 13, 2021) was one of the top character actors in film, particularly during the 1970s, and appeared in more than 160 films, including

Deliverance

.

Ned Beatty, indelible in 'Deliverance,' 'Network' dies at 83



Quote:"For people like me, there's a lot of 'I know you! I know you! What have I seen you in?'" Beatty remarked without rancor in 1992.








Nice find. Then and now is painful to watch though, it reminds me just how old I'm getting. And it happens with a quickness.


---
RE: New Grim Reaper Death Thread - DavidSt - 07-14-2021 01:12 AM

Night Court and Mom Actor, Charlie Robinson Dead At 75

Charlie played Mac, the court clerk from the show.


---
RE: New Grim Reaper Death Thread - DavidSt - 07-14-2021 01:17 AM

Chris Romero AKA Chris Youngblood From WCCW, GFW and WCW Of The Renegades and Tribal Nation Dead At 55


---
RE: New Grim Reaper Death Thread - DavidSt - 07-14-2021 01:22 AM

Former South Carolina Gamecocks Football Player and Professional Wrestler, Del Wilkes Dead

He was in the AWA/WCCW matches and as part of the tagteam champs with Buff Bagwell in WCW. He was known as The Trooper and later went as The Patriot which he tagged with Bagwell in the 90s. He died at 59.


---
RE: New Grim Reaper Death Thread - GoodOwl - 07-15-2021 01:59 AM

CINDERELLA Guitarist JEFF LABAR Dead At 58


Quote:Although CINDERELLA hasn't released a new studio album since 1994's "Still Climbing", the band started playing sporadic shows again in 2010 but has been largely inactive for the last few years while frontman Tom Keifer focused on his solo career.

Back in 2016, LaBar accepted blame for CINDERELLA's prolonged period of inactivity, explaining that his "drinking problem" caused a rift between him and his bandmates. He told "Another FN Podcast With Izzy Presley": "I can only speculate, but I believe it's all my fault. It's no secret that I've had a drinking problem. And it showed its ugly face on one of those [cruises that CINDERELLA played]. I guess that's what caused a rift… When I fell out on one of those cruise ships in front of everybody — like, basically O.D.'d — that's when the band, and mostly Tom, took notice and was, like, 'What the f***?'"

Asked if he was sober at the time of the interview, LaBar said: "No, I'm not. Which is the problem. Which is probably the problem. Like I said, I can only speculate, because I don't talk to the other guys anymore. I talk to Fred every now and then. Eric [Brittingham, bass] lives 20 minutes from me. We haven't talked lately, but Eric and I have been the most consistent of all my bandmates throughout the past 32 years. It's just Tom and I that don't talk anymore. And I can only speculate that he's very disappointed and doesn't wanna see me die. He doesn't wanna witness me dying."

Artist:

Cinderella


Album: Long Cold Winter
Song:

"Don't Know What You Got (Till It's Gone)"


July 5, 1988 Mercury Records/Vertigo Records





---
RE: New Grim Reaper Death Thread - CardinalJim - 07-15-2021 06:31 AM

Man I hate to see this about Jeff Labar. I saw them in March '89 at Freedom Hall here in Louisville. RIP Brother






---
RE: New Grim Reaper Death Thread - GoodOwl - 07-15-2021 10:52 PM

Geez, bad day for CINDERELLA, another one bites the dust:

Former KISS And CINDERELLA Touring Keyboardist GARY CORBETT Dies After Battle With Cancer



Quote:Former KISS keyboardist Gary Corbett has died after battling a very aggressive form of lung cancer that had metastasized to his brain and hip.

Earlier today (Thursday, July 15), his family released the following statement: "It is with great sadness and the heaviest of hearts that the Cohen/Corbett family needs to let everyone know that after a hard-fought battle with cancer Gary Corbett passed away last night on Wednesday [July] 14, 2021

"Today is Gary's birthday. Please keep Gary and our family in your thoughts and your heart.

By the '80s, Corbett had become an in-demand session player in the New York City area. He wrote "She Bop," a 1984 No. 3 Billboard hit for Cyndi Lauper, and also collaborated with Debbie Gibson and Martika.

He joined up with Lou Gramm when the Foreigner singer toured in support of his debut solo album, Ready or Not, in 1987. It was Gramm who recommended Corbett to Paul Stanley when he learned Kiss were looking for a touring keyboardist.

After KISS, Corbett played with CINDERELLA until 2011. He also got a couple of Grammys for his work with reggae legends Damian and Stephen Marley.
---
RE: New Grim Reaper Death Thread - GoodOwl - 07-16-2021 11:50 AM

Wow. This guy did a lot for sports as we know them today:

Dennis Murphy, co-founder of pro sports leagues, dies at 94



Dennis Arthur Murphy

(September 4, 1926 – July 15, 2021) was an American sports entrepreneur who helped co-found the

[b]American Basketball Association

[/b] (1967-1976) (with Gary Davidson), the

World Hockey Association

(1972-1979), the original

[b]World Team Tennis

[/b] (1973-1978), the

International Basketball Association

(1988),

Roller Hockey International

(1992-1999), and several other trend-setting amateur and professional sports concepts and events. Each of his innovations exhibited ground-breaking marketing and promotional tactics, new rules, and a style of play that forced the evolution of the entrenched incumbent. Among the many visionary rules and promotional concepts introduced by Murphy include

the 3-point shot

(ABA),

the Slam-Dunk Contest

(ABA),

team cheerleaders

(ABA), the first $1 million contract (WHA), and he paved the path for

the ever-growing wave of European and Russian hockey players that now play in North America

. Murphy and King produced the 1973 "Battle of the Sexes" made-for-TV tennis match between Bobby Riggs and Billie Jean King, who was married to Larry King, at the Houston Astrodome.


Dennis Murphy, right, the chief founder of the American Basketball Association, belatedly presented a championship ring to Bill Sharman, the former coach of the league's Utah Stars, in Los Angeles in 2011, 40 years after his team's victory.Credit...Andrew D. Bernstein/NBAE, via Getty Images

---
RE: New Grim Reaper Death Thread - GoodOwl - 07-16-2021 09:07 PM




our friend has left the building:



Marcel Theo Hall

(April 8, 1964 – July 16, 2021), known professionally as

Biz Markie

, was an American rapper, singer, DJ, record producer, actor, comedian, and writer. He was best known for his 1989 single

"Just a Friend"

, which became a Top 40 hit in several countries. In 2008,

"Just a Friend"

made No. 100 on VH1's list of the 100 greatest hip hop songs of all time. Markie has been called the "Clown Prince of Hip Hop

In April 2020, Markie was hospitalized due to severe complications from Type 2 diabetes. As of July 2020, his wife and family had not commented publicly on his condition. In December 2020, it was reported that Markie was staying in a rehabilitation facility as a result of a stroke he had suffered after going into a diabetic coma.

On July 1, 2021, rumors of his death circulated on Twitter. His representative told Rolling Stone at that time, "The news of Biz Markie's passing is not true, Biz is still under medical care, surrounded by professionals who are working hard to provide the best healthcare possible."

On July 16, 2021, Markie died from diabetes-related complications.

Goes to show that no amount of Hospitalization, health care, doctors, pills, et cetera will combat the poor lifestyle habits that lead to things like Type 2 Diabetes. If you're oerweight, cut down by a meal a day and start slowly exercising and get yourself in better shape, also oatmeal and cabbage helps a lot...soda does not and diet soda is way worse than regular...just get the burger and skip the fires and drink (even two burgers with no sides or drink is better than the "meal") at the drive-thru. Such a shame, I enjoyed his talent immensely.

Rapper Biz Markie, a Harlem native, dies at 57; recorded huge hit 'Just a Friend'


Artist:

Biz Markie


Album: (The Diabolical Biz Markie) The Biz Never Sleeps
Song:

"Just A Friend"


October 10, 1989 Cold Chillin' Records/Warner Bros. Records

The song inserts the 1968 hit

"You Got What I Need"

by

Freddie Scott

.




Artist:

Freddie Scott


Album: Cry to Me: The Best of Freddie Scott
Song:

"You Got What I Need"

(single)
Songwriters: Kenny Gamble & Leon Huff
1968 Shout Records (Legacy Records/Columbia)





---
RE: New Grim Reaper Death Thread - GoodOwl - 07-17-2021 10:06 PM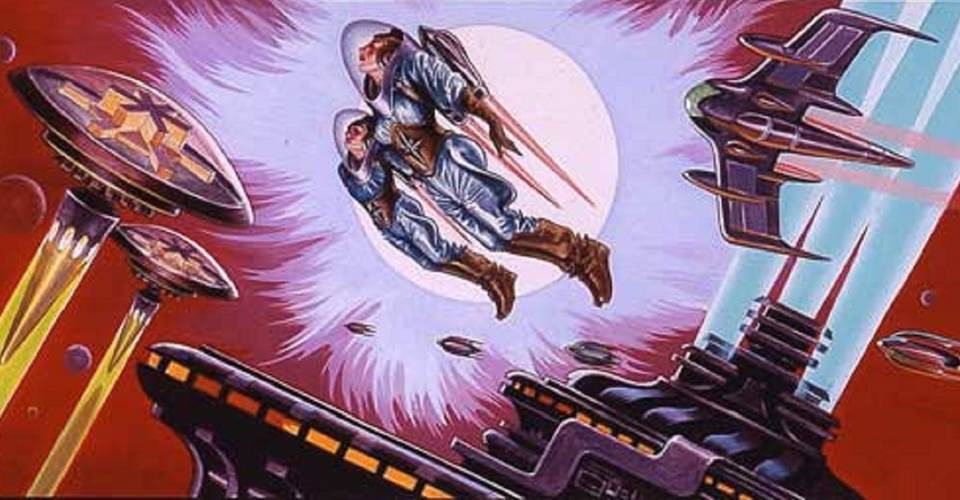 Stephen Hickman, an award-winning artist whose illustrations covered hundreds of science fiction and fantasy novels, passed away on Friday at age 72.


to see some of his work for J.R.R. Tolkien and more:
http://www.stephenhickman.com/tolkien.html


---
Mr Wonderful Paul Orndorff - TheOriginalBigApp - 07-18-2021 08:24 AM

https://nypost.com/2021/07/12/paul-orndorff-wwes-mr-wonderful-dead-at-71/


Quote:WWE Hall of Famer Paul Orndorff, who was known as "Mr. Wonderful," has died at the age of 71, his son announced on Instagram Monday.

Orndorff was suffering from dementia prior to his death, which Travis Orndorff said was caused by chronic traumatic encephalopathy (CTE), a brain condition caused by repeated blows to the head.

"Many will remember his intensity. But if I could only get you to understand and see his heart. He will always be Pop, Paw Paw, and Daddy at home," Travis Orndorff wrote. "And as much as many of you hated him as a wrestler, he absolutely loved you for it. He was an amazing father that showed me more love than I ever deserved. I love you Daddy."

Paul Orndorff joined a class action lawsuit against the WWE in 2016 that said wrestlers suffered "long term neurological injuries" and the WWE "fraudulently misrepresented and concealed" the injuries, but the lawsuit was dismissed in 2018.

Born in Brandon, Fla., Orndorff played running back at the University of Tampa and was drafted by the Saints in the 12th round of the 1973 NFL Draft. He never played in the NFL.
---
RE: New Grim Reaper Death Thread - GoodOwl - 07-19-2021 02:56 PM



"The Hockey Theme"

is a Canadian piece of theme music written in 1968 by

Dolores Claman

and orchestrated by

Jerry Toth

. It is widely recognized as Canada's unofficial second national anthem. The theme was associated with CBC Television's Hockey Night in Canada.

Dolores Claman

died during the week of 11–17 July 2021, in Spain. She was 94, and suffered from dementia in the two years prior to her death.

Hockey Night in Canada theme song composer Dolores Claman dead at 94




Artist:

Rush


Album: Moving Pictures
Song:

"Limelight"


February 28, 1981 Mercury Records









---
RE: New Grim Reaper Death Thread - DavidSt - 07-19-2021 05:17 PM

Kansas Singer and Violin Player, Robbie Steinhardt Dead at 71








---
RE: New Grim Reaper Death Thread - DavidSt - 07-19-2021 05:24 PM

Logan's Run Author, William F. Nolan, Dead At 93

He wrote the Logan's Run Triligy and Burnt Offerings novals.


---
RE: New Grim Reaper Death Thread - GoodOwl - 07-21-2021 06:31 PM


(07-19-2021 05:24 PM)

DavidSt Wrote: Logan's Run Author, William F. Nolan, Dead At 93

He wrote the Logan's Run Triligy and Burnt Offerings novals.

Interesting that the Logan character was originally part of the "government" persecuting others but ended up running away from the "government" deep state set up in the future

to gain his freedom, finding it in the historical documents of...the American Founding Fathers!

It's absolutely amazing how so many of these left-wing movies from the 70s and 80s show a completely different perspective from today's leftists--almost 180 degrees opposite; you could say many of these leftist movies from the 70s and 80s were quite conservative and traditional in their values systems.


---
RE: New Grim Reaper Death Thread - GoodOwl - 07-21-2021 06:36 PM

Legendary FSU coach Bobby Bowden, 91 has terminal illness: 'I am at peace'


Quote: "I've always tried to serve God's purpose for my life, on and off the field, and I am prepared for what is to come," Bowden said in a statement shared with the Democrat. "My wife Ann and our family have been life's greatest blessing.

"I am at peace."

--Bobby Bowden

Bowden is one of the most successful college football coaches ever. He has an unofficial overall record of 357-124-4 in 40 years at West Virginia and Florida State and ranks as the second-winningest coach at the top level of college football behind Penn State's Joe Paterno.

Bowden's teams won two national championships and played in a bowl game in all but three seasons.


---
RE: New Grim Reaper Death Thread - Bear Catlett - 07-21-2021 08:17 PM

Big 12 Conference?

Too soon?


---
RE: New Grim Reaper Death Thread - UofMstateU - 07-21-2021 09:40 PM

2 poker related deaths in the past couple of weeks, one totally unexpected.

1999 WSOP Main Event Champ Noel Furlong Passes Away at Age 83
https://www.pokernews.com/news/2021/06/1999-wsop-main-event-champ-noel-furlong-passes-away-39404.htm

Six-Time WSOP Bracelet Winner Layne "Back-to-Back" Flack Passes Away at 52
https://www.pokernews.com/news/2021/07/poker-layne-flack-passes-away-found-dead-39522.htm#:~:text=Player%20News-,Six-Time%20WSOP%20Bracelet%20Winner%20Layne%20%22Back-to-Back%22%20Flack%20Passes%20Away%20at%2052,-July%2019%2C%202021


---
RE: New Grim Reaper Death Thread - GoodOwl - 07-22-2021 11:16 AM

Gerald John Granelli (December 30, 1940 – July 20, 2021) was an American-born Canadian jazz drummer. Jerry Granelli was the last surviving member of the original group led by

Vince Guaraldi

that played the the soundtrack for the iconic television broadcast

A Charlie Brown Christmas

back in 1969. In He was best known for playing drums on the soundtrack

A Charlie Brown Christmas

with the

Vince Guaraldi Trio

. Granelli recorded and toured with the

Vince Guaraldi Trio

during the 1960s, appearing on Vince Guaraldi, Bola Sete and Friends and A Charlie Brown Christmas. Granelli was only paid $120 for the recording session of

A Charlie Brown Christmas

, and never received any royalties from the television special or its soundtrack. The soundtrack went on to become a triple-platinum award winning album. Granelli toured jazz festivals and holiday venues with his one-man show

Tales of a Charlie Brown Christmas

, which retells the three-hour recording session in 1965 that culminated in the timeless Christmas classic.

Artist:

Jerry Granelli Trio


Song:

"Skating"


2014



Jerry Granelli

- Drums


Chris Gestrin

- Piano


Simon Fisk

- Bass





Jerry also played with the eccentric singer/pianist

Mose Allison

, whose wry twists on the blues Granelli had the pleasure of accompanying for nearly 40 years:



He got to play with two of the absolute all-time modern jazz greats. Well-done.


---