---
RE: New Grim Reaper Death Thread - mptnstr@44 - 05-29-2021 05:19 PM

Captain Stubing's final port of call has come.
https://deadline.com/2021/05/gavin-macleod-dead-love-boat-captain-mary-tyler-moore-colleague-obituary-1234766493/


---
RE: New Grim Reaper Death Thread - DavidSt - 05-31-2021 01:02 AM





BJ Thomas dead at 78.


---
RE: New Grim Reaper Death Thread - GoodOwl - 06-11-2021 03:12 PM



Jim Fassel

(August 31, 1949 – June 7, 2021) was an American college and professional football player and coach. He was the head coach of the New York Giants of the National Football League (NFL) from 1997 to 2003. He was offensive coordinator of other NFL teams, and as head coach, general manager, and president of the Las Vegas Locomotives of the United Football League. He played for the Bears, Chargers and Oilers in 1972 in the NFL. Fassel died at age 71 of a heart attack on June 7, 2021 in Las Vegas, Nevada.


---
RE: New Grim Reaper Death Thread - GoodOwl - 06-11-2021 03:52 PM

Jon Lukas, (real name Frank Agius) known as

Woodenman

, (September 11, 1948 – June 11, 2021) was a Maltese musician from Paola, Malta. He was the first solo artist in Maltese music history to achieve a successful foreign pop chart placer in a number of non-native countries and to obtain a major global record company signing. Jon's record

"Can't Afford To Lose"

, composed by Gary Benson, released in 1970, became an international hit "Apart from making it to the Top 40 charts in the UK and some other European territories,

"Can't Afford To Lose"

occupied the top place in the pop charts in Lebanon for a full month, holding back The Beatles'

"The Long and Winding Road"

from reaching the No.1 spot." Prosit, Lukas!

Artist:

Jon Lukas


Song:

"Can't Afford To Lose"


1970 Columbia Records





---
RE: New Grim Reaper Death Thread - GoodOwl - 06-11-2021 03:59 PM

Former

Ambrosia

keyboardist

David Cutler Lewis

passes away; musicians pay tribute.
Ambrosia was an American rock band formed in Los Angeles, California in 1970. Ambrosia had five top 40 hit singles released between 1975 and 1980, including the top 5 hits

"How Much I Feel"

and

"Biggest Part of Me"

, and top 20 hits

"You're the Only Woman (You & I)"

and

"Holdin' on to Yesterday"

.




Artist:

Ambrosia


Album: One Eighty
Song:

"You're the Only Woman (You & I)"


July 1980 Warner Bros. Records





---
RE: New Grim Reaper Death Thread - GoodOwl - 06-11-2021 04:22 PM

John McDonnell (July 2, 1938 – June 7, 2021) was a head coach for the University of Arkansas Razorbacks track team.

John McDonnell, most successful coach in NCAA history, dies at 82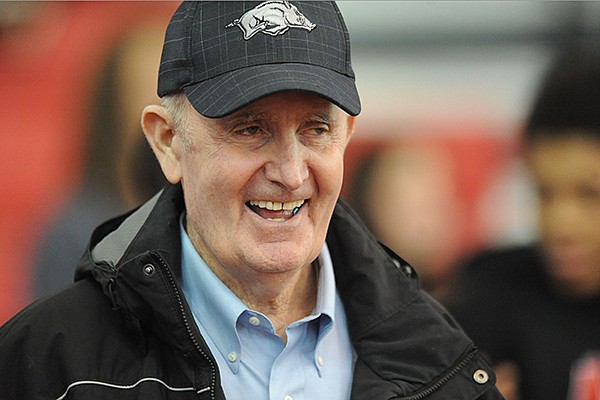 Quote:Name a college coach in any sport from any era.

None of them ever won consistently at the highest level like John McDonnell.

McDonnell turned the University of Arkansas men's cross country and track and field teams into the biggest winners of all time. He led the Razorbacks to 40 national championships — 19 in indoor track and field, 11 in cross country and 10 in outdoor track and field — between 1984 and 2006.

He also coached the Razorbacks to 84 Southwest Conference and SEC titles during his 36-year tenure from 1972-2008.

"People will look at his numbers years from now and go, 'No way, no way,'" Arizona State Coach Greg Kraft said in 2008 when McDonnell announced his retirement. "His numbers are so staggering."

It's the most national titles won by any coach at the Division I level, according to the NCAA.

Pat Henry at Texas A&M is second with 36 national championships in men's and women's track and field at LSU and the Aggies, with the most recent in 2017.

"In my opinion, John is the best that's ever been," Henry said in 2008. "There's no question about it when you look at his accomplishments.

"There have been some great coaches in the last 100 years, but there's no ifs, ands or buts that John's the finest coach who's ever been in the NCAA."
---
RE: New Grim Reaper Death Thread - GoodOwl - 06-11-2021 04:37 PM

Former Wealthy SF Socialite Sister Mary Joseph of the Trinity, Cloistered nun and mother of 10 Ann Russell Miller dies at 92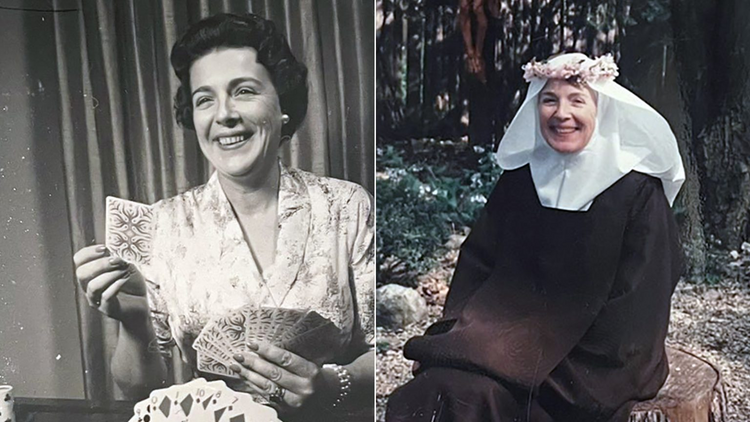 Quote:Ann Russell Miller (October 30, 1928 – June 5, 2021) was a San Francisco socialite who left her wealth behind to become a nun, known as sister Mary Joseph of the Trinity. More than 30 years ago, Miller took vows of silence and poverty to become Sister Mary Joseph at a Carmelite monastery in Des Plaines, Illinois. Some wondered how long she'd last in an environment where sacred song was more common than speech, but Miller — a mother of 10 and grandmother to 28 — devoted the last long chapter of her life, from 1989 to 2021, to the convent. She died there Saturday (June 5) after a series of strokes at the age of 92.
---
RE: New Grim Reaper Death Thread - GoodOwl - 06-11-2021 04:45 PM






Clarence Williams III

(August 21, 1939 – June 4, 2021) was an American actor. He played the character of

Linc Hayes

in the police television series

The Mod Squad

from 1968 to 1973. He also appeared in films such as

Purple Rain

,

52 Pick-Up

,

Tales from the Hood

,

Half Baked

, and

Reindeer Games

.

Clarence Williams III, Linc Hayes on 'The Mod Squad,' Prince's father in 'Purple Rain,' dies at 81






---
RE: New Grim Reaper Death Thread - GoodOwl - 06-14-2021 12:12 AM

Will he hear angels a'singin'...or banjo playin'?



Ned Thomas Beatty

(July 6, 1937 – June 13, 2021) was one of the top character actors in film, particularly during the 1970s, and appeared in more than 160 films, including

Deliverance

.

Ned Beatty, indelible in 'Deliverance,' 'Network' dies at 83


Quote:"For people like me, there's a lot of 'I know you! I know you! What have I seen you in?'" Beatty remarked without rancor in 1992.
---
RE: New Grim Reaper Death Thread - GoodOwl - 06-18-2021 10:37 AM

Herb!

Frank Bonner, of 'WKRP in Cincinnati,' dead at 79


Quote:Frank Bonner, who played Herb Tarlek on the sitcom "WKRP in Cincinnati," has died. He was 79.

Bonner passed away "peacefully" Wednesday amid a battle with Lewy body dementia.

As Herb on "WKRP" in the late 1970s and early 1980s, Bonner was the quintessential salesman in a gaudy plaid suit and white loafers, despite struggling as a radio station sales manager who consistently failed to reel in the big accounts.

The actor turned to directing in a few episodes of "WKRP" and later reprised the role in the early '90s spinoff "The New WKRP in Cincinnati."
Frank Bonner, Loni Anderson in a typically saucy scene from "WKRP in Cincinnati."
---
RE: New Grim Reaper Death Thread - umbluegray - 06-22-2021 02:10 PM

RIP Joanne Linville

Joanne Linville, of 'Star Trek' and 'Twilight Zone' fame, dead at 93






I'm sure he meant "Romulan". Darn auto-correct.


---
RE: New Grim Reaper Death Thread - mikeinoki - 06-24-2021 07:24 AM

Such a bizarre life story.

AP: John McAfee, software pioneer turned fugitive, dead at 75

cnet: John McAfee's tumultuous life in tech and why it mattered


---
RE: New Grim Reaper Death Thread - GoodOwl - 06-26-2021 04:31 PM

missed this one earlier this year. Mixtapes the way we knew them wouldn't existed without this guy:



Lodewijk Frederik "Lou" Ottens

(21 June 1926 – 6 March 2021) was a Dutch engineer and inventor, best known as the

inventor of the cassette tape

, and for his work in helping to develop the compact disc. Ottens was employed by Philips for the entirety of his career.

The Dutch engineer credited with inventing the audio cassette, Lou Ottens died at the age of 94. While working as the head of product development for Philips in 1960, he led a team that developed the initial portable tape recorder. Three years later, he introduced the first cassette tape at a Berlin electronics fair. The invention would revolutionize music consumption, as fans were soon able to listen to their favorite tapes on the go. "We expected that it would be a success, but not a revolution," Ottens later remarked of his invention. The engineer also contributed to another popular music format. In 1979, he led a team that developed the compact disc.

In 1960, Ottens became the head of the new product development department in Hasselt. While in this position, he led the development of Philips' first portable tape recorder, the EL 3585. This project proved to be quite successful, with over 1 million units being sold.

Building on the success of the EL 3585, Philips Hasselt started working on plans to develop a portable cassette recorder. The goal for this "pocket recorder," as it was nicknamed, was to be inexpensive and small, with low battery consumption but reasonable sound quality. Originally, Philips planned on working with RCA and using their RCA tape cartridge system cassette, but Ottens found that the dimensions and tape speed of the set made it not suitable for their desired product.

Philips eventually decided to develop their own cassette, with RCA's cassette as a starting point. Ottens started the design of the cassette by cutting a block of wood to fit into his jacket pocket. This wood block would become the model for what became the first portable cassette recorder, the EL 3300.

Ottens managed a team of ten or twelve workers who had experience in designing gramophones and tape recorders to develop the cassette and its equipment. While developing the cassette, the group often utilized resources and knowledge from the nearby Eindhoven location.

In 1963, Philips decided to publicly introduce the cassette system at IFA Berlin. This introduction was not immediately very widely received and did not spark much interest among those in the audio world. However, some photos were taken of the system, which would later be used in the production of Japanese copies of Ottens' system, which were notably larger in size than the original. WFA Heylands, a Dutch civil engineer and inventor in Ottens' team at Philips Hasselt, who graduated from TH Aachen (Germany), often explained that the reason for Philips' break through with the Compact Cassette, was the fact that they offered this patent and invention for free to other manufacturers of similar hardware such as National and Sony. Without this, the Compact Cassette, would have never become the world standard. WFA Heylands was born on the same day as Lou Ottens.


---
RE: New Grim Reaper Death Thread - GoodOwl - 06-29-2021 10:16 AM

What he gonna do now?



John Russell Langley

(June 1, 1943 – June 26, 2021) was an American television and film director, writer, and producer who was best known as the creator and executive producer of the television show

Cops

, which premiered on Fox in March 1989.

Artist:

Inner Circle


Album: One Way
Song: "Bad Boys" (Theme from

COPS


1987 Island Records





---
RE: New Grim Reaper Death Thread - GoodOwl - 06-29-2021 09:42 PM



Stuart Damon

(born Stuart Michael Zonis; February 5, 1937 – June 29, 2021) was an American actor. He was known for his 30-year portrayal of

Alan Quartermaine

, on the American soap opera

General Hospital

, for which he won an Emmy Award in 1999. Outside the United States, he was better known for the role of Craig Stirling in

The Champions

.

Stuart Damon, 'General Hospital' star, dead at 84




Artist:

The Afternoon Delights


Album: "General Hospi-Tale"
Song:

"General Hospi-Tale"


1981 MCA Records





---
RE: New Grim Reaper Death Thread - GoodOwl - 06-30-2021 10:05 AM

Oh, no, it's true...

John Davis(August 31, 1954 – May 24, 2021) was an American singer. He was a backup singer for

Milli Vanilli

and

The Real Milli Vanilli

who, along with other backup vocalists, provided the real vocals for Milli Vanilli. He sang the 1989 song,

"Girl You Know It's True"

.


Fab Morvan with John Davis



The European release that started it all...ironic title.



Artist: [b]The

Real

Milli Vanilli[/b]
Album: All Or Nothing
Song: "Girl You Know It's true"
Nov 1988 Hansa Records/BMG Records





---
RE: New Grim Reaper Death Thread - GoodOwl - 07-07-2021 04:04 PM

not-so-iron, man:

Robert Downey died in his sleep at his residence in New York City on July 7, 2021


Quote:"Ten years of cocaine around the clock," he told The Post in 2001.
---
RE: New Grim Reaper Death Thread - umbluegray - 07-07-2021 04:55 PM

Geddy Lee's mother, Mary Weinrib, passed away Friday, July 2, weeks before her 96th birthday.

article


Quote:Born in 1925, Mary grew up in Warsaw, Poland, and came of age during the Holocaust. As a teenager and young adult, she survived internment at Nazi concentration camps, Starachowice, Auschwitz and Bergen-Belsen.

After being liberated in 1945, Mary and Morris Weinrib married and moved to Canada, where they raised their family. Morris passed away suddenly in 1965, but Mary lived to see their three children grow and have success.
---
RE: New Grim Reaper Death Thread - CliftonAve - 07-12-2021 02:03 PM

RIP to WWE Hall of Famer, Mr. Wonderful Paul Orndorff. Had a major heel run in the 1980s opposite Hulk Hogan.

Incidentally he was a great college football player at the University of Tampa. Rushed for over 2,000 yards as a fullback. He was drafted by the Saints but failed the physical.


---
RE: New Grim Reaper Death Thread - GoodOwl - 07-13-2021 02:26 AM

Former Casting Crowns drummer dies from injuries after motorcycle crash while on his way to church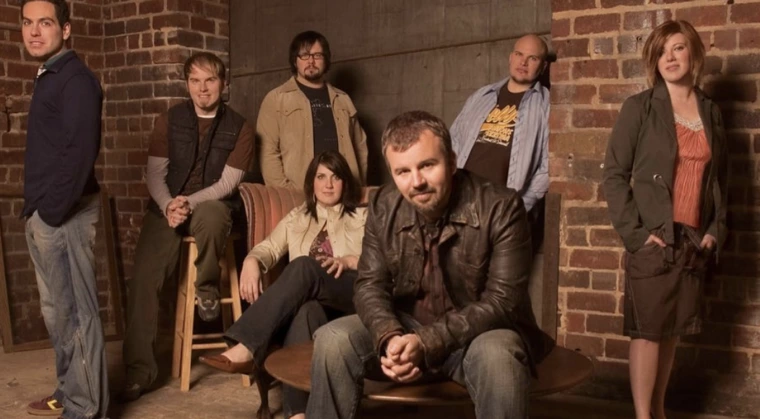 Quote:Andy Williams, former drummer for the rock band christian Casting Crowns, died from injuries sustained after a motorcycle accident on his way to church, his band confirmed.

Casting Crowns confirmed Williams' death in a Facebook post shared on July 9, 2021, which read: "Early this morning, around 1:00 AM, Andy Williams met with Jesus. He fought for his life, but the injuries he suffered were serious. You prayed with us that Andy would be healed. You prayed with us for Andy to wake up. You prayed with us that God would do a miracle. While we regret that Andy is not here with us, and that we were unable to witness the miracle we long for here on Earth, all of our prayers were answered. "

The post was first shared on Facebook by Williams Local Church, Grace Chapel in Fairview, Tennessee.

According to the CBN, Williams was seriously injured after the June 27, 2021 motorcycle accident on his way to church.

He suffered "severe trauma to his body and brain, according to the site, adding that he was hit by another vehicle and had his leg amputated above the knee after the tragedy.

However, sadly, the injuries turned out to be too serious.

Artist:

Casting Crowns


Album: Casting Crowns
Song:

"Voice Of Truth"


2004 Beach Street Records





---