---
Please help fellow MAC fans - March of Dimes - Boowie - 03-19-2008 01:13 AM

Hello. My family and I are participating in March for Babies because we believe in the March of Dimes mission to save babies. Please support our fundraising efforts by sponsoring us in March for Babies today.

My daughter Elizabeth was born on June 5, 2007, with a genetic neurological disorder called Spinal Muscular Atrophy. On December 21, 2007, we learned of Elizabeth`s diagnosis. We also found out that she had the most severe form of this terminal disease-Type 1. Elizabeth is currently 9 months old. Most children with SMA do not live past their first birthday and nearly all pass away before the age of two. Hopefully, causes such as March of Dimes will help to change those odds someday.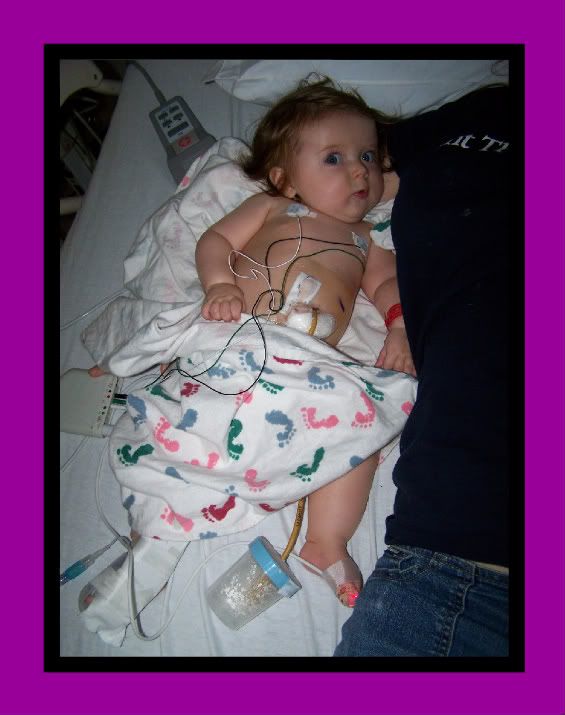 My wife Sarah, our daughters Clare and Elizabeth and I are very excited to be a part of the "first" March for Babies.

The March of Dimes champions the needs of moms and babies in our community and across the nation. The money we raise for March for Babies will support lifesaving research, services, education and advocacy that help babies get a healthy start. The March of Dimes also supports Spinal Muscular Atrophy.

Contributing to march online is fast, easy and secure. You can donate directly from my personal webpage with a credit/debit card or PayPal. If you prefer, we can also accept cash or check. Just click the appropriate box on our webpage.

The money we raise helps save premature and sick babies. Premature birth is the #1 cause of newborn death and the biggest threat to babies' health today, and through March for Babies, the March of Dimes is funding important research to find out why premature birth happens and what can be done to prevent it.

We've joined with millions of compassionate people across the country who support March for Babies each year. Please help us in this worthy cause. Visit my webpage and sponsor us in the march that saves babies! Anything you can afford to do means a lot.

With your support, there's hope.

My personal web page address for donations is....
http://www.marchforbabies.org/mdraper006

The March of Dimes mission is to improve the health of babies by preventing birth defects, premature birth, and infant mortality.


---