No. 9 Butler vs. Temple final score:
Clarke's return fuels Bulldogs to 83-71 win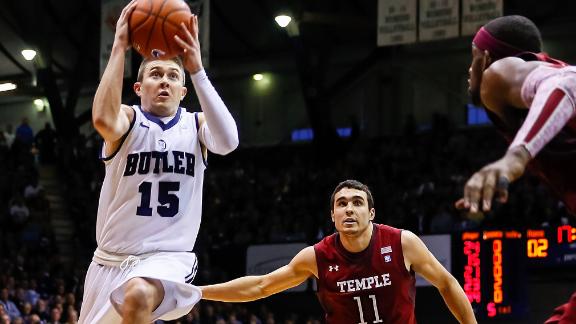 Rotnei Clarke had not played since Jan. 12 after suffering a frightening neck injury that some briefly feared could leave him paralyzed. But that didn't stop the sharpshooting guard from returning on Saturday to score 24 points and fuel his Butler Bulldogs to an 83-71 win over the Temple Owls in Atlantic 10 action.
http://www.sbnation.com/college-basketba...inal-score