Billikens Cap 2012 With Win Over No. 20 New Mexico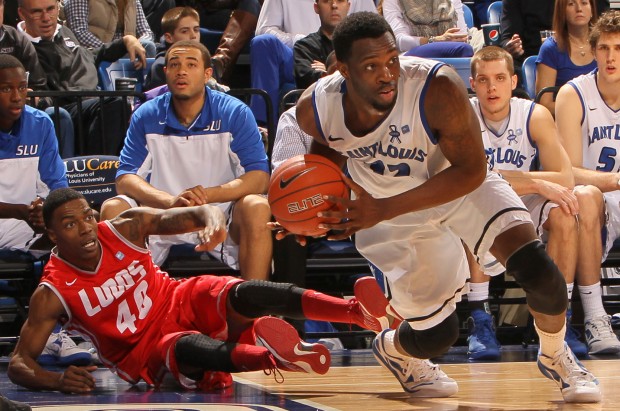 Remekun, known mostly for his defensive prowess, scored a career-high 15 points and Cody Ellis added 13 to lead Saint Louis to a 60-46 win over No. 20 New Mexico in nonconference play.
Mike McCall Jr. chipped in with 12 points for Saint Louis (10-3), which won its seventh in a row -- its longest streak since winning eight straight from Feb. 12-March 13, 2003 -- and moved to 10-1 at home.
Kendall Williams led New Mexico (13-2) with 15 points. Alex Kirk added 13 points and eight rebounds.
New Mexico coach Steve Alford was ejected for the first time in his 22-year coaching career after receiving back-to-back technical fouls with 9:26 remaining.
http://www.slubillikens.com/ViewArticle....=205863768