Butler Stuns No. 1 Indiana In OT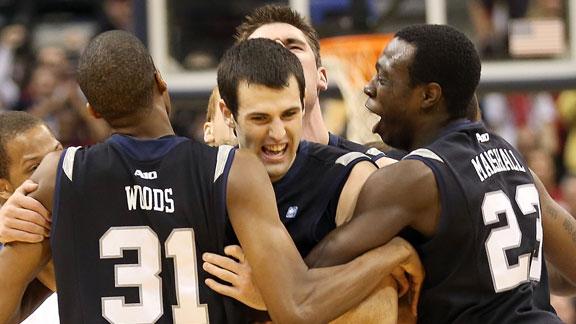 INDIANAPOLIS -- All Butler guard Alex Barlow saw Saturday was space and an opportunity to make a play.
So the unlikeliest player on the floor took a chance and made the biggest shot of the game.
When Indiana's defenders failed to converge on the 5-foot-11 walk-on, Barlow kept right on going through the lane, drove to the basket and hit a spinning 6-foot jumper with 2.4 seconds left in overtime Saturday to give the Bulldogs another stunning upset -- 88-86 over No. 1 Indiana in the Crossroads Classic.
http://espn.go.com/video/clip?id=espn:8750366