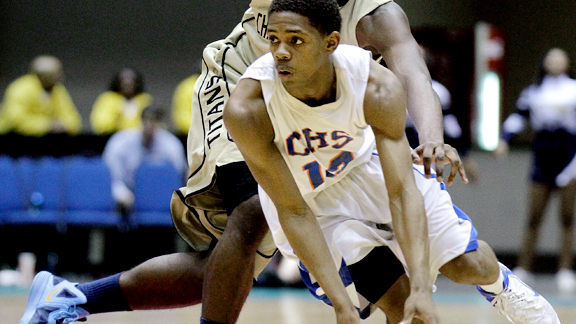 For PG Tahj Shamsid-Deen. His final 4 were Richmond, Butler, Auburn and UConn. UConn got a commit from a NYC PG this weekend, so looks to be out. Tahj has made all his visits, with his visit to Richmond this past weekend (Labor Day weekend) being his final one.
UR fans are really high on him, and with the success and immediate impact that Kendall Anthony had as an undersized guard in the UR system, I think Mooney must have stressed that point, as well as point out Kevin Anderson's success in it as well.
Auburn is still in the mix as well. Tahj is from Georgia, where UR has had success recruiting under Mooney - Anderson, Gonzalvez, Nelson-Ododa.
http://espn.go.com/blog/high-school/boys...amsid-deen