You've clicked on this thread, so you are probably curious about Pitt. Nothing works better than pictures. After all, they're worth a 1,000 words right? What follows is an photographic introduction to Pitt, starting with its athletic facilities, then its academic facilities, and finally, the university neighborhood that makes up the unique culture and experience of the University of Pittsburgh. Look like a lot to see? It is, and it is definitely worth a visit if you can get to the Oakland section of Pittsburgh for a day. Until then, welcome to Pitt through the images below!
Click on the photos for larger sizes and the available links for more information.
Since this is primarily an athletics message board, let's start with the University's athletic facilities. Most of you know about
Heinz Field
which sits about 3 miles from campus and was built to be shared by Pitt and the Steelers.
Athletic Facilities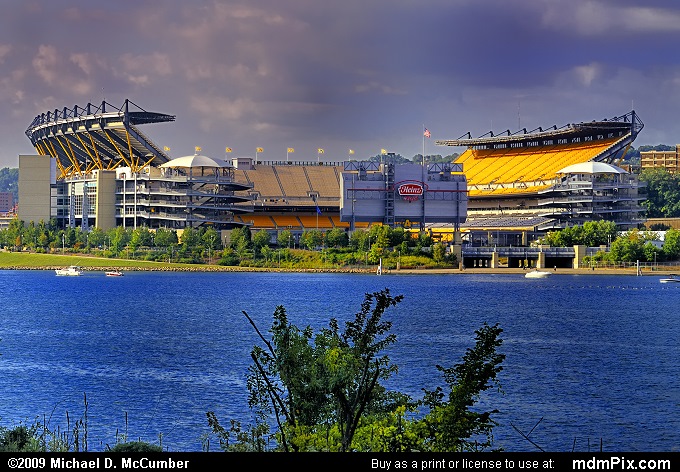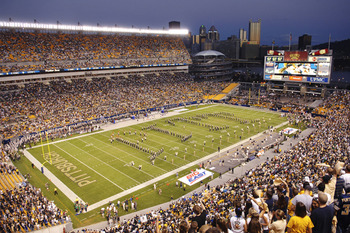 Our football practice facilities include the one-of-a-kind
University of Pittsburgh Medical Center (UPMC) Sports Performance Complex
which is located right across the Hot Metal Bridge from Pitt's campus and is also shared with the Steelers.
Here's a quick video about the football facilities at the UPMC Sports Performance Complex.
For additional information on the football program, which claims nine national championships, is among the top 20 teams in all-time wins, and is eighth in the total all-time number of consensus All-Americans, I would suggest you
consult the Wikipedia article on Pitt football
.
Our on campus basketball facility, the
Petersen Events Center
, is directly across the street from our medical school and also houses a food court and recreation facilities which are open daily for student use.
Other athletic facilities include
Trees Pool
(left), one of the largest and nicest natatoriums in the East.
Fitzgerald Field House
, (middle), which was our basketball facility until 2002, has since been refurbished for volleyball, wrestling and gymnastics. A new
facility for baseball, soccer and softball
(right) was completed in 2011.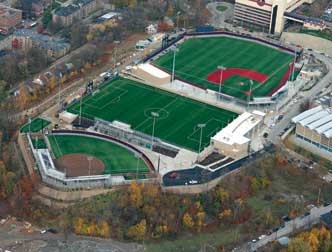 In addition to the indoor practice facility at the UPMC Sports Performance Complex above, we also have an indoor football field, the Cost Center, on campus adjacent to the basketball arena and baseball field. This indoor facility is now mostly used for olympic sports and intramurals. For more on our athletic facilities, click
here
.