CLEVELAND -- George Mason's Mike Morrison held his favorite T-shirt with a you-gotta-believe slogan that his team might have another remarkable run in them to match 2006.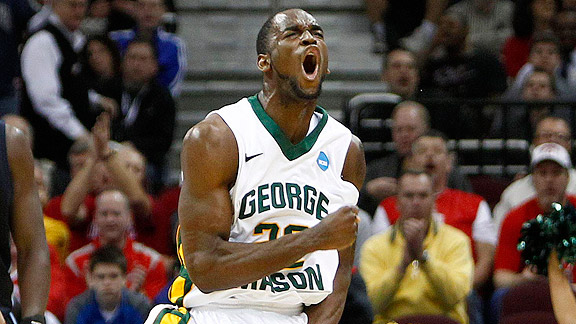 "We ARE this year's George Mason."
George Mason's players weren't around for the Final Four run in 2006, and with a win over a Big East power Friday, they've started to make their own memories, writes Brian Bennett.
http://sports.espn.go.com/ncb/recap?gameId=310772244